industries
Government/Public Sector
Consulting
Globally, citizens across the globe require the seamless delivery of government services. Technology solutions accelerate delivery.
Business Services
Consulting
We consider all the drivers of change – from the ground up and we'll motivate and support you to make the change.
Financial Sector
Consulting
Success & Security in the financial sector require one to stay at the forefront of technology adoption due to the constantly changing landscape.
Healthcare Service
Consulting
The Healthcare industry is undergoing rapid changes as the power of digitization has expanded in to the segments of healthcare providers and customers.
Energy and Environment
Consulting
Today technology is widely used by environmental and energy experts to monitor and mitigate changes in the climate and environment impact.
Surface Transport &
Logistics Consulting
Logistics Industry requires effective collaboration among various stakeholders across the value chain, productive asset utilization and more.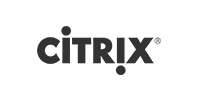 Would you like to speak to one of our technical advisers over the phone? Just submit your details and we'll be in touch shortly. You can also email us if you would prefer.
CBD Office
Rattansi Educational Trust building
Industrial Area Contact Office
Westlands Contact Office
Western Heights, Karuna Rd